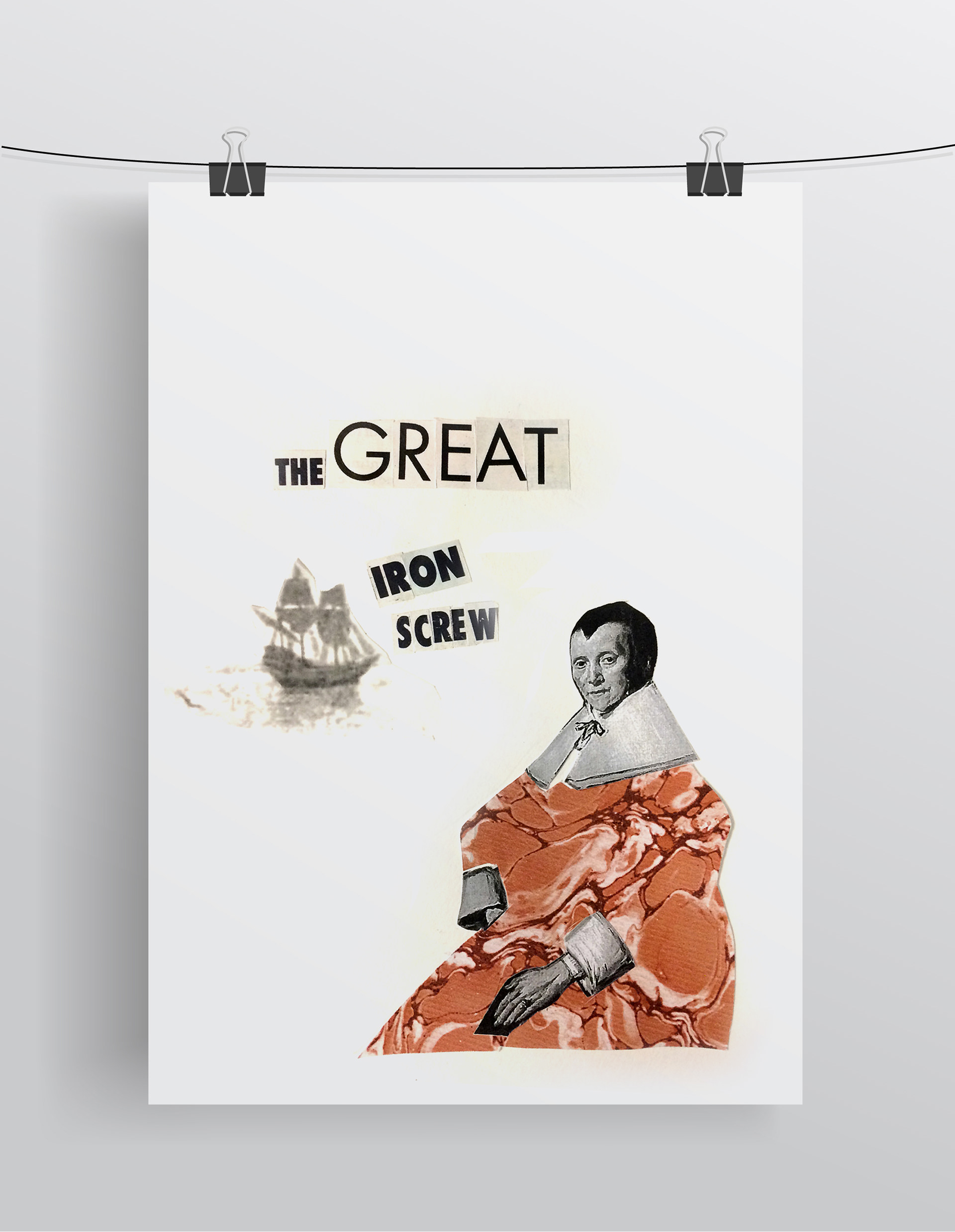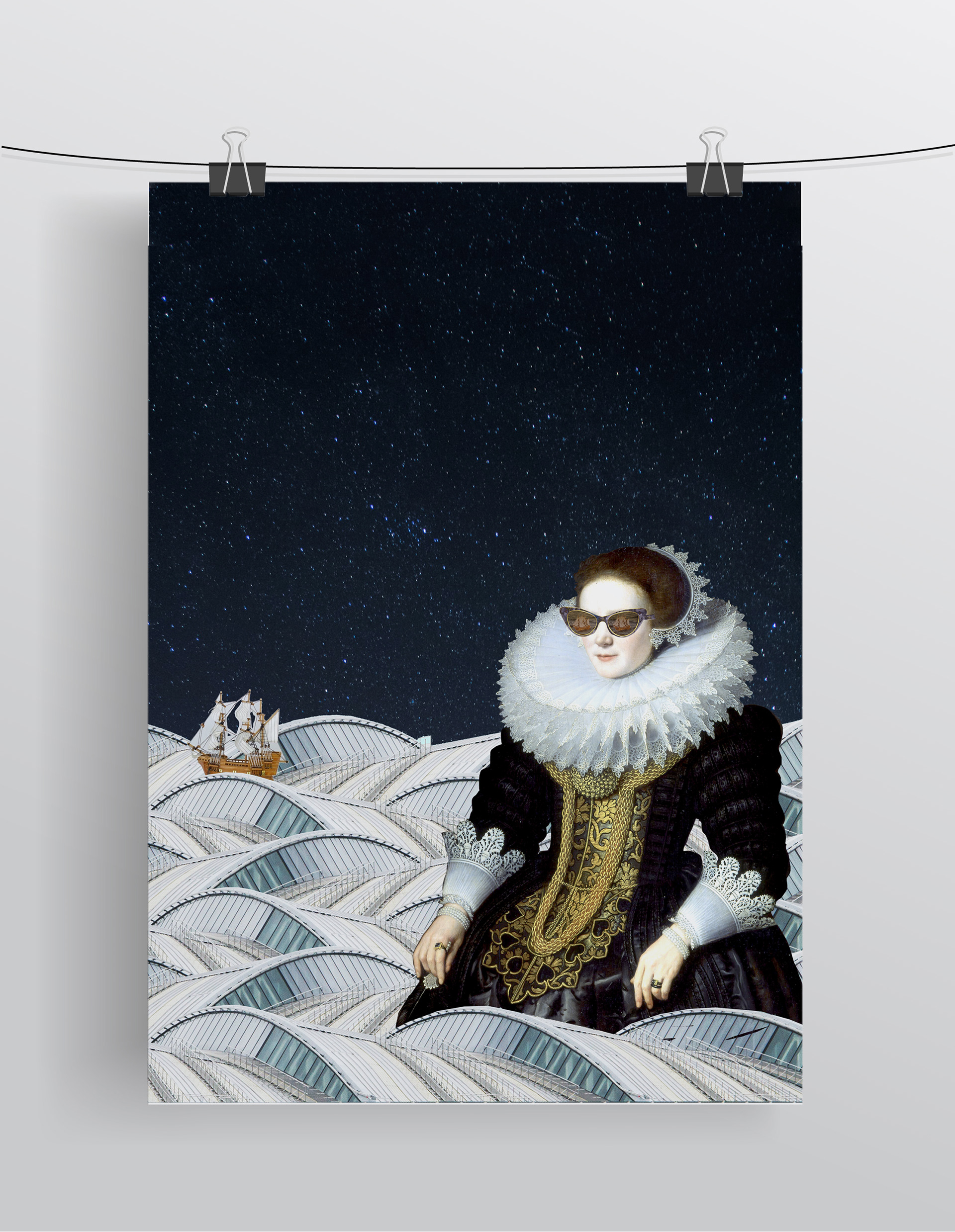 The Pilgrim's tale.
The great iron screw
Live brief. To develop a series of pieces to illustrate a visual international show that will be performing in both the UK and the USA as part of the Mayflower's 400 anniversary celebrations. The visual piece should be inspired by one of the following song titles:
- A Sailor's Farewell, The Great Iron Screw, Dear Isle Of England, Saints & Strangers, Sins Of The Foreign Man

The Mayflower carried 102 passengers from Plymouth to the New World in 1620. The journey was horribly unpleasant due to the bad weather. After sixty-six days at sea, the ship finally reached the New World. The Great Iron screw relates the moment when a bad cracked the main beam. Fortunately, the passengers brought along a "great iron screw," which helped raise the beam back into place. Historians assumed that the screw was part of a printing press. 
The project has been very challenging. The first idea I had to illustrate The great iron screw was to create collage mixing materials:
Wood: to represent the ship and the main beam
Ink: to symbolise the screw's origin
Thanks to the physical collages I developed the concept into the animation. Inspired by the idea of the Captain's logbook, I experimented with marble paper that was used in flyleaf's classic books. The use of this kind of paper is a conceptual way to represent both the ocean and Captain's logbook.