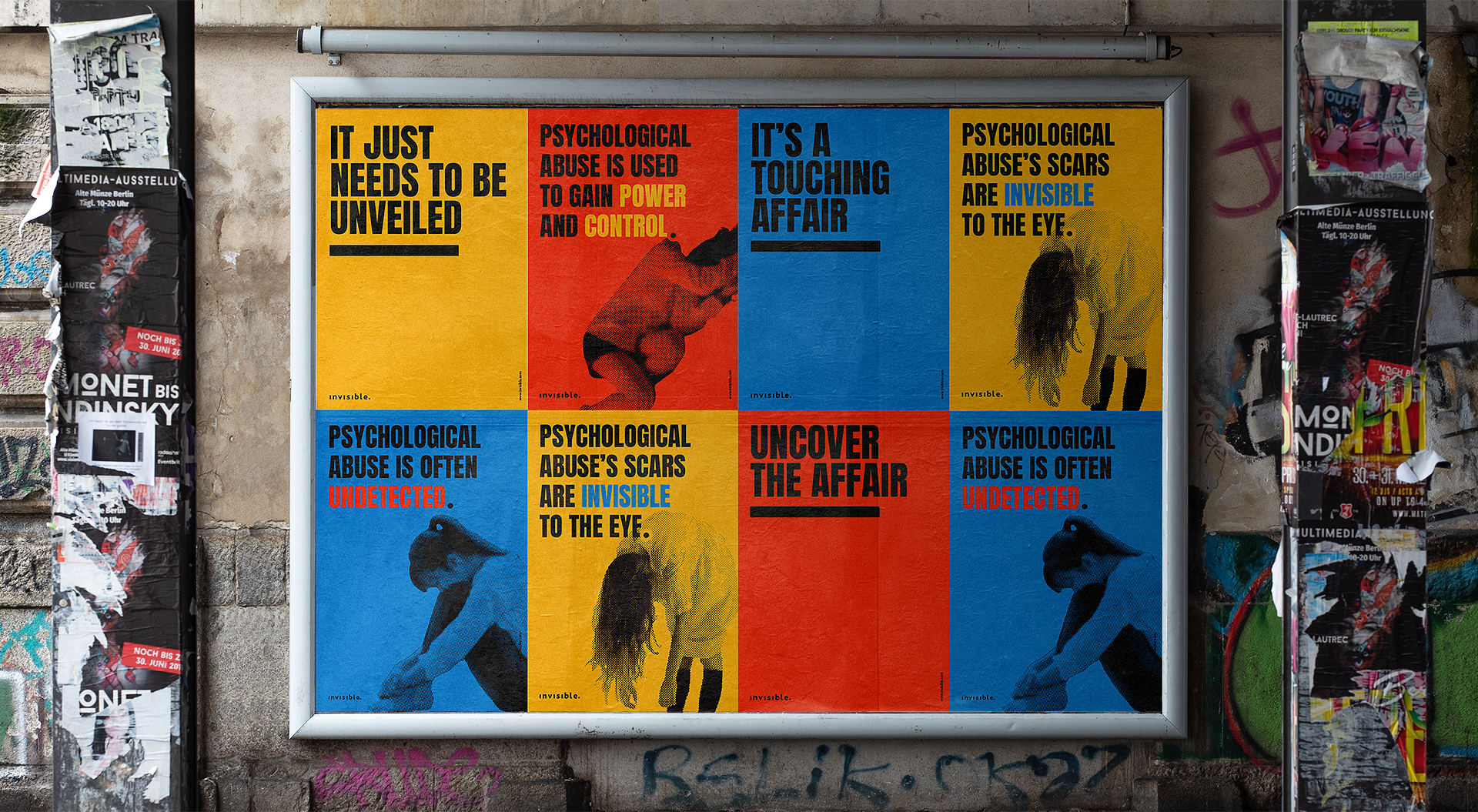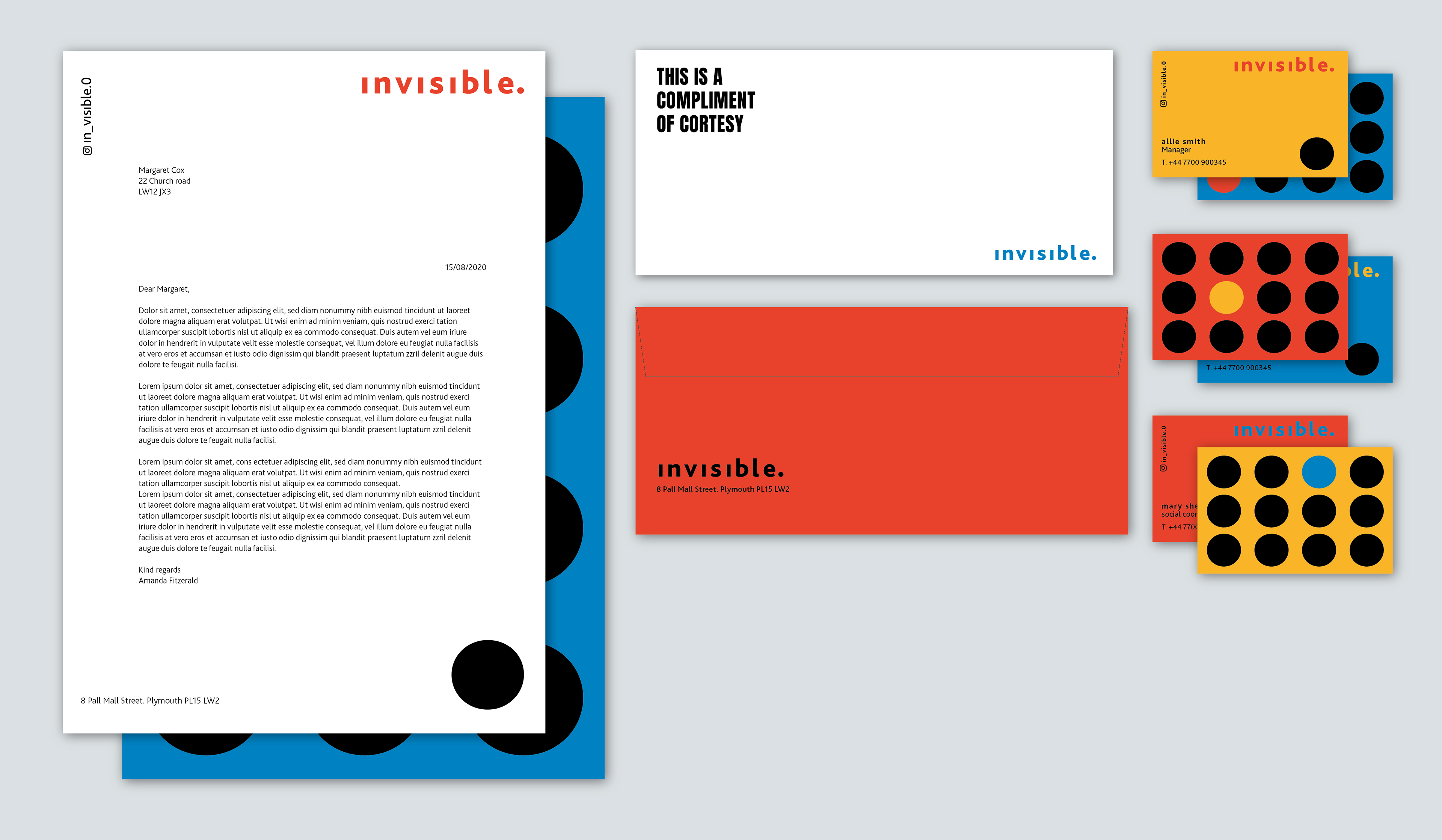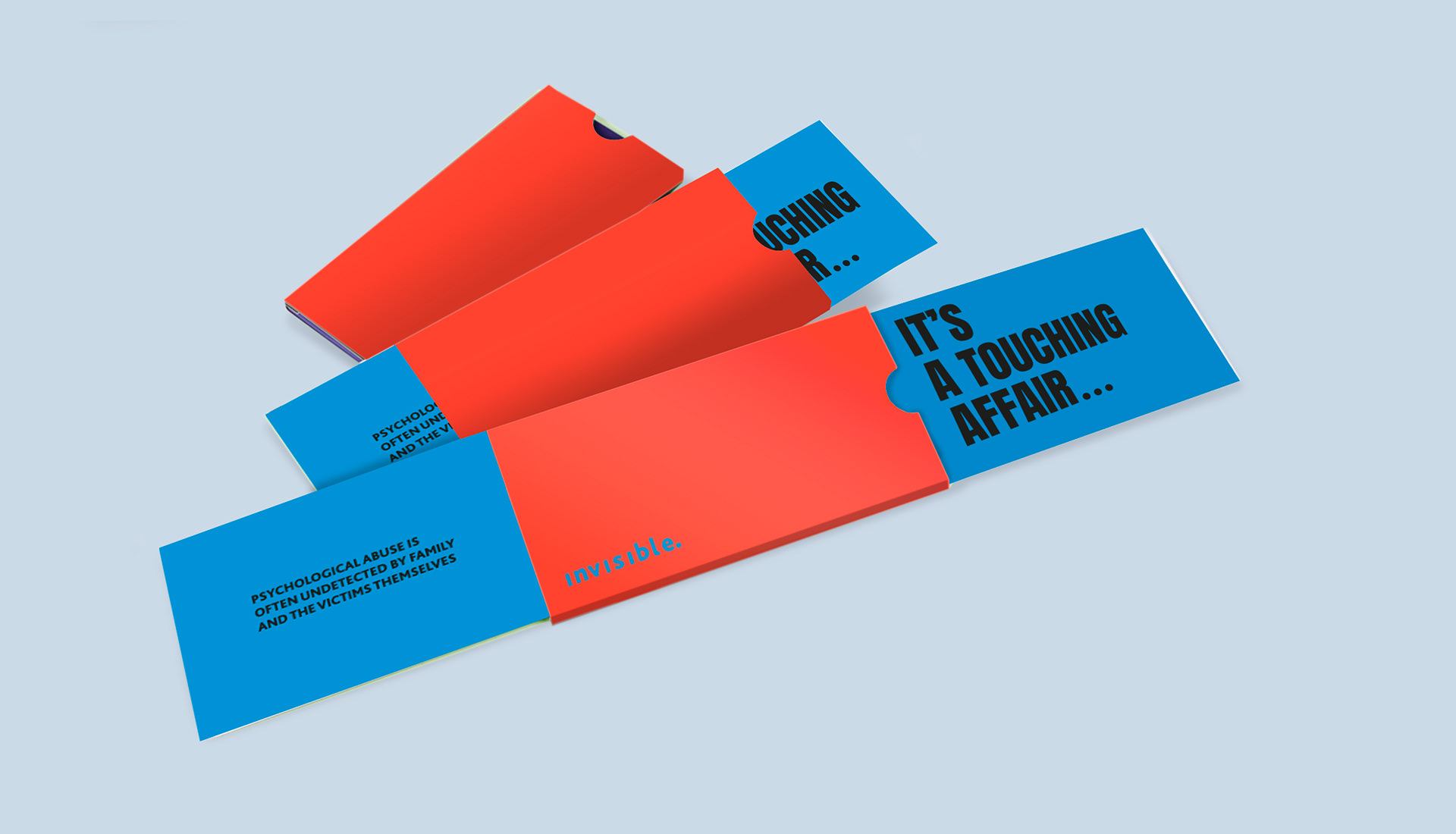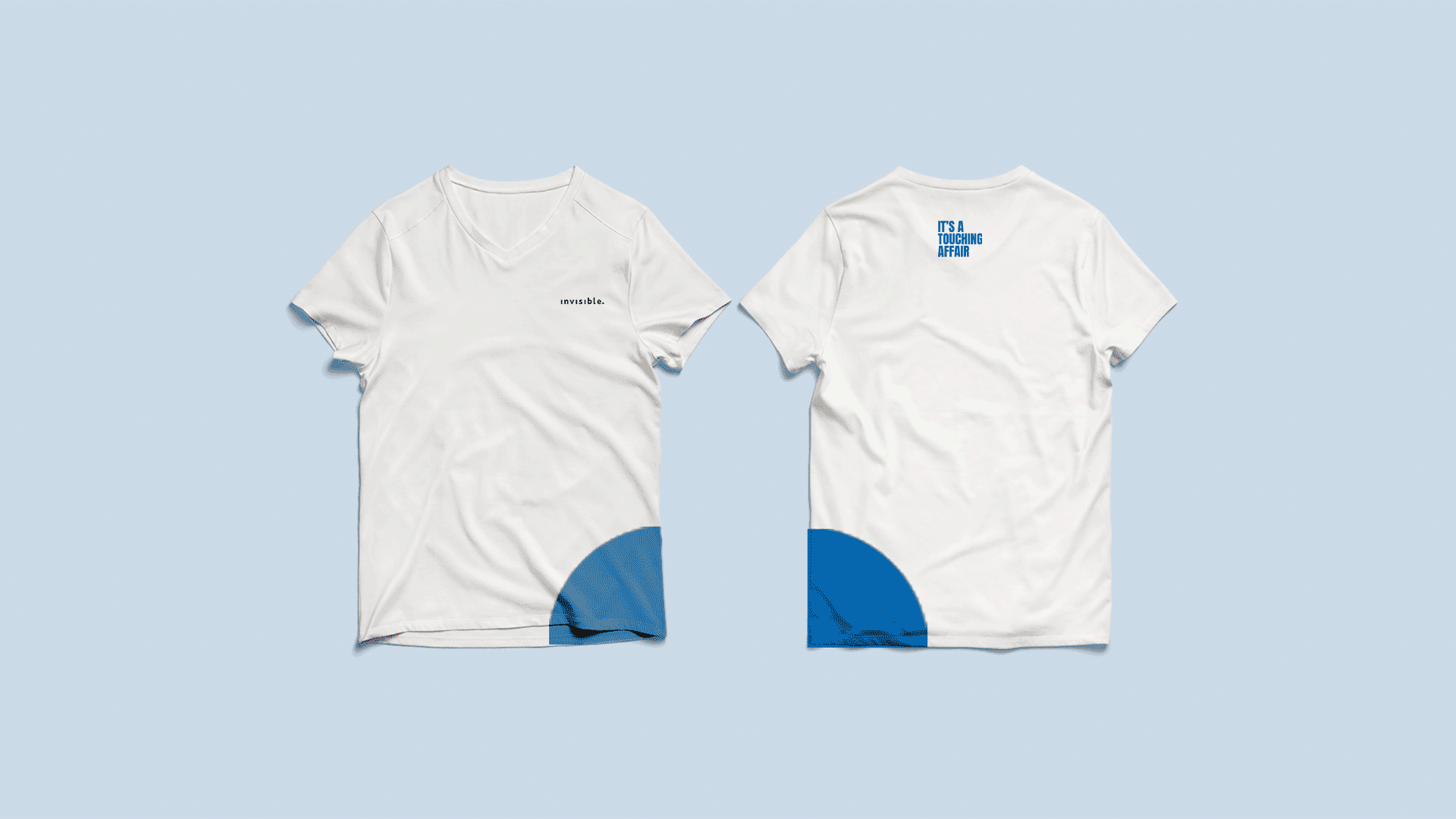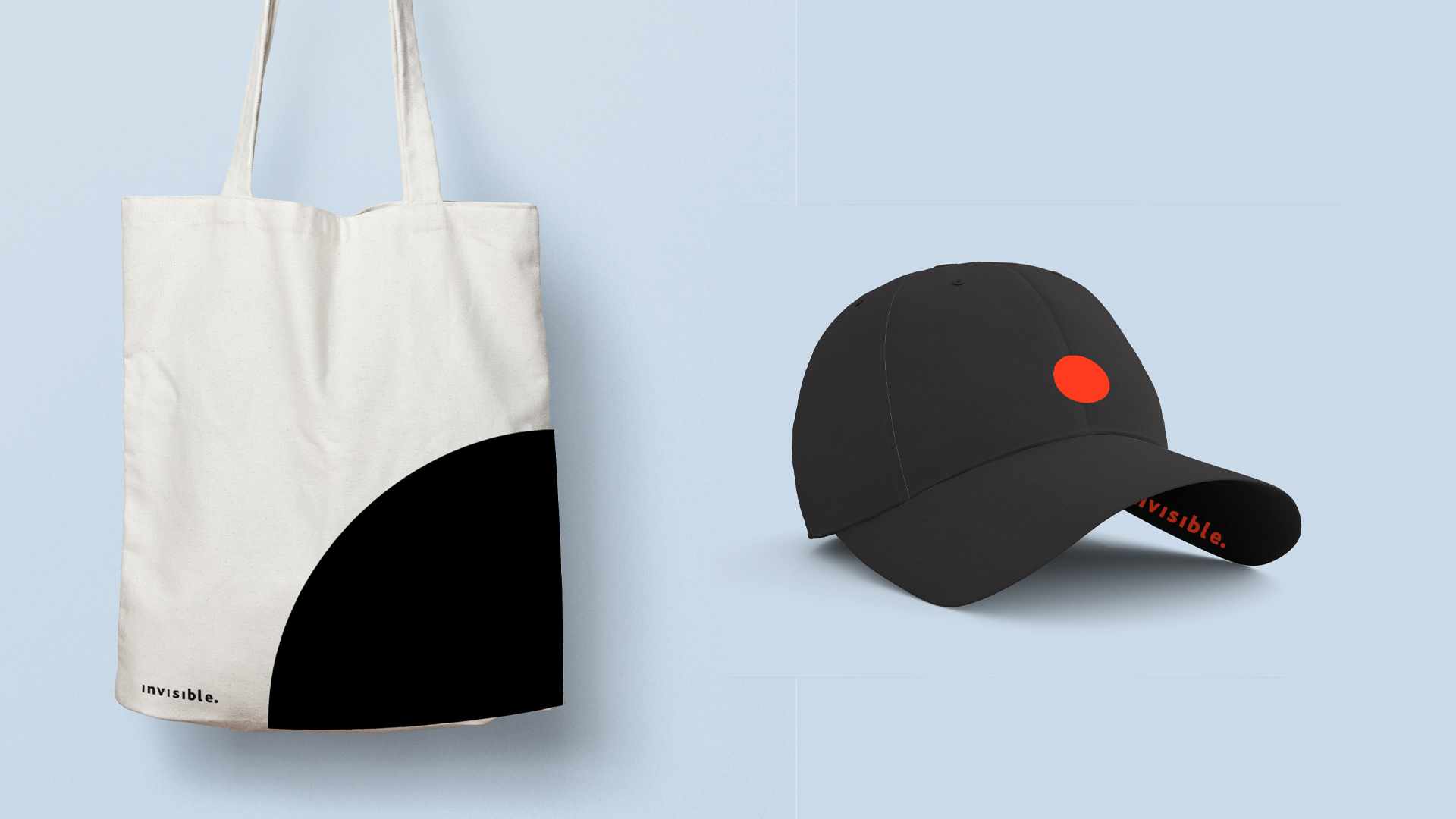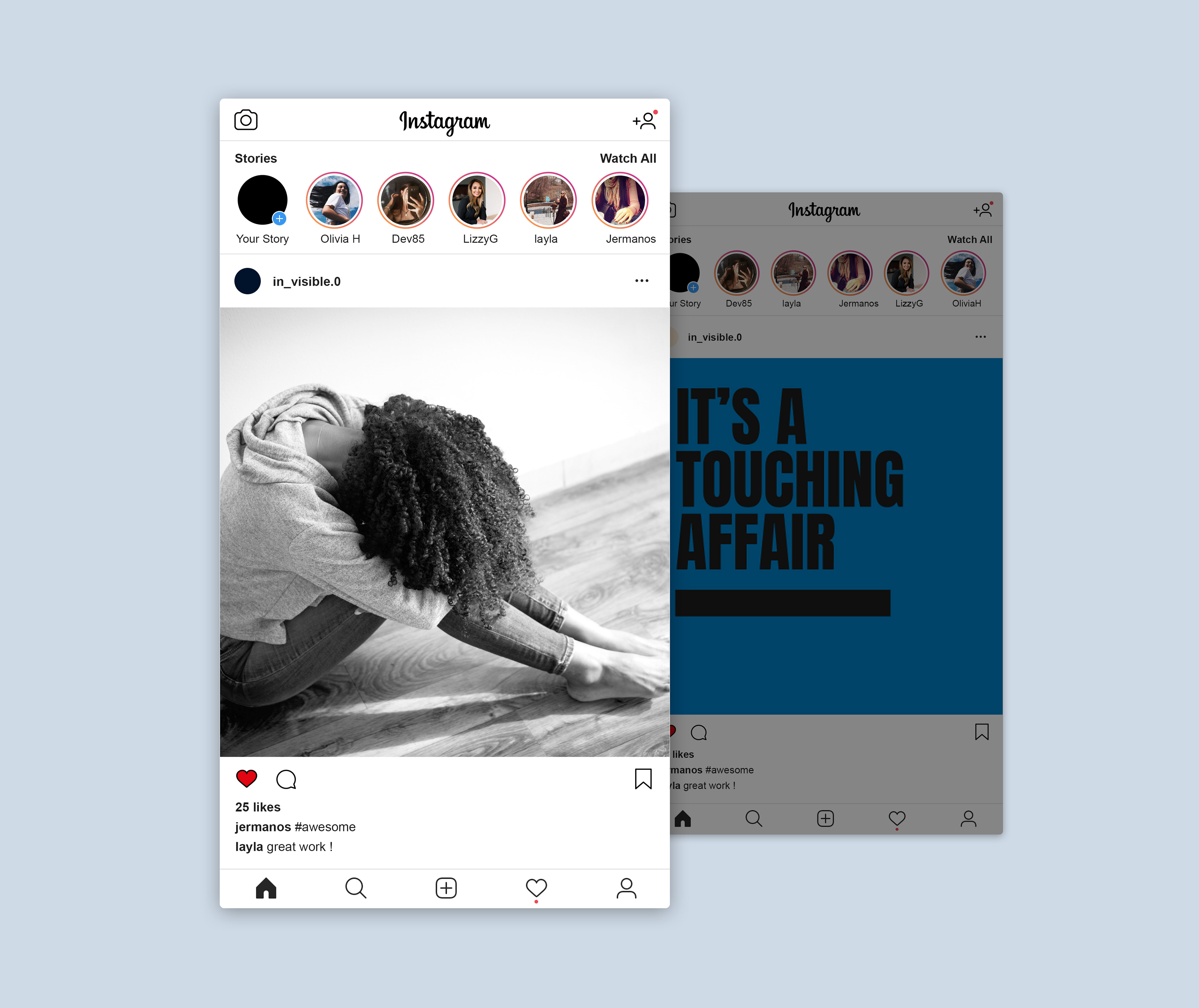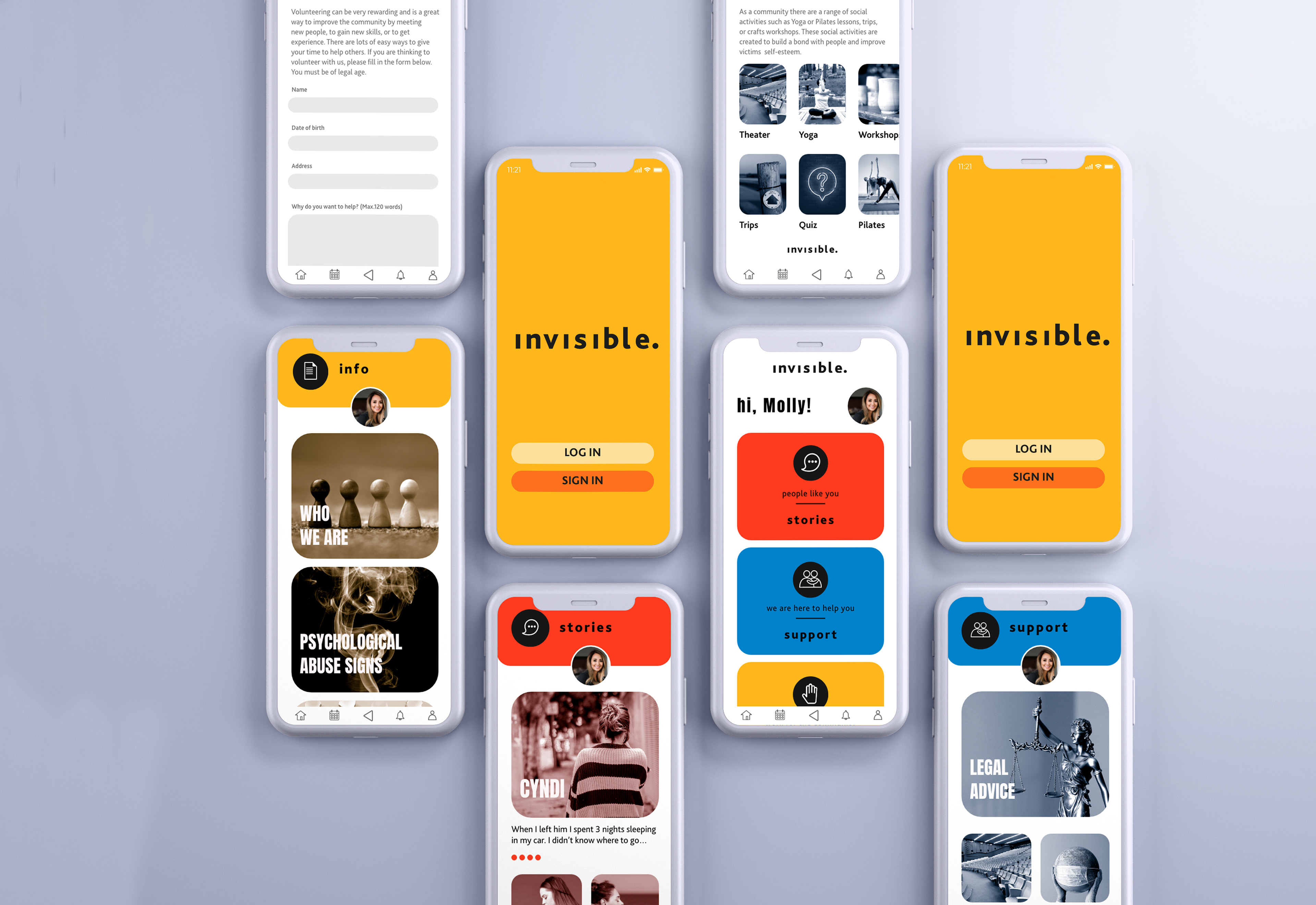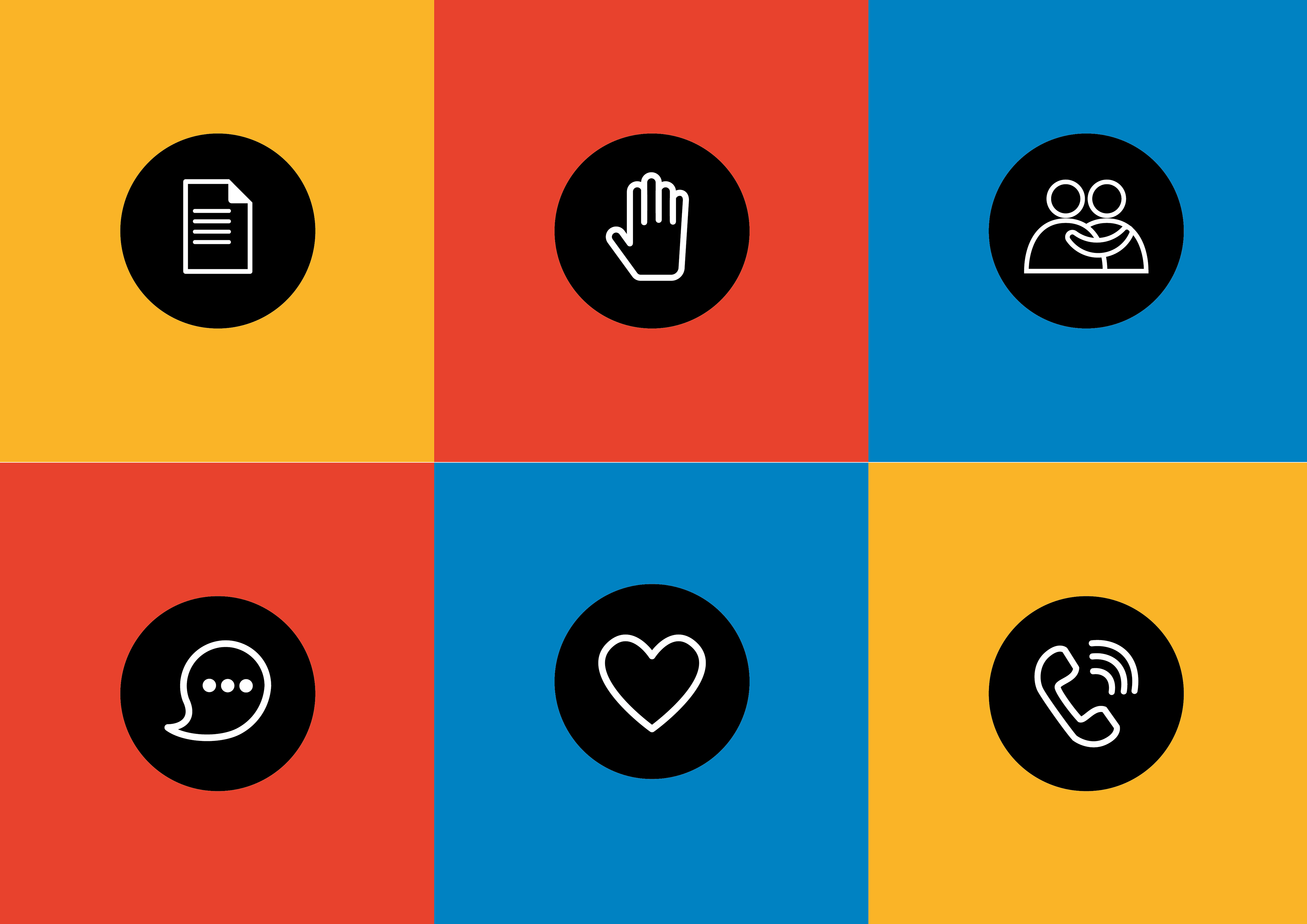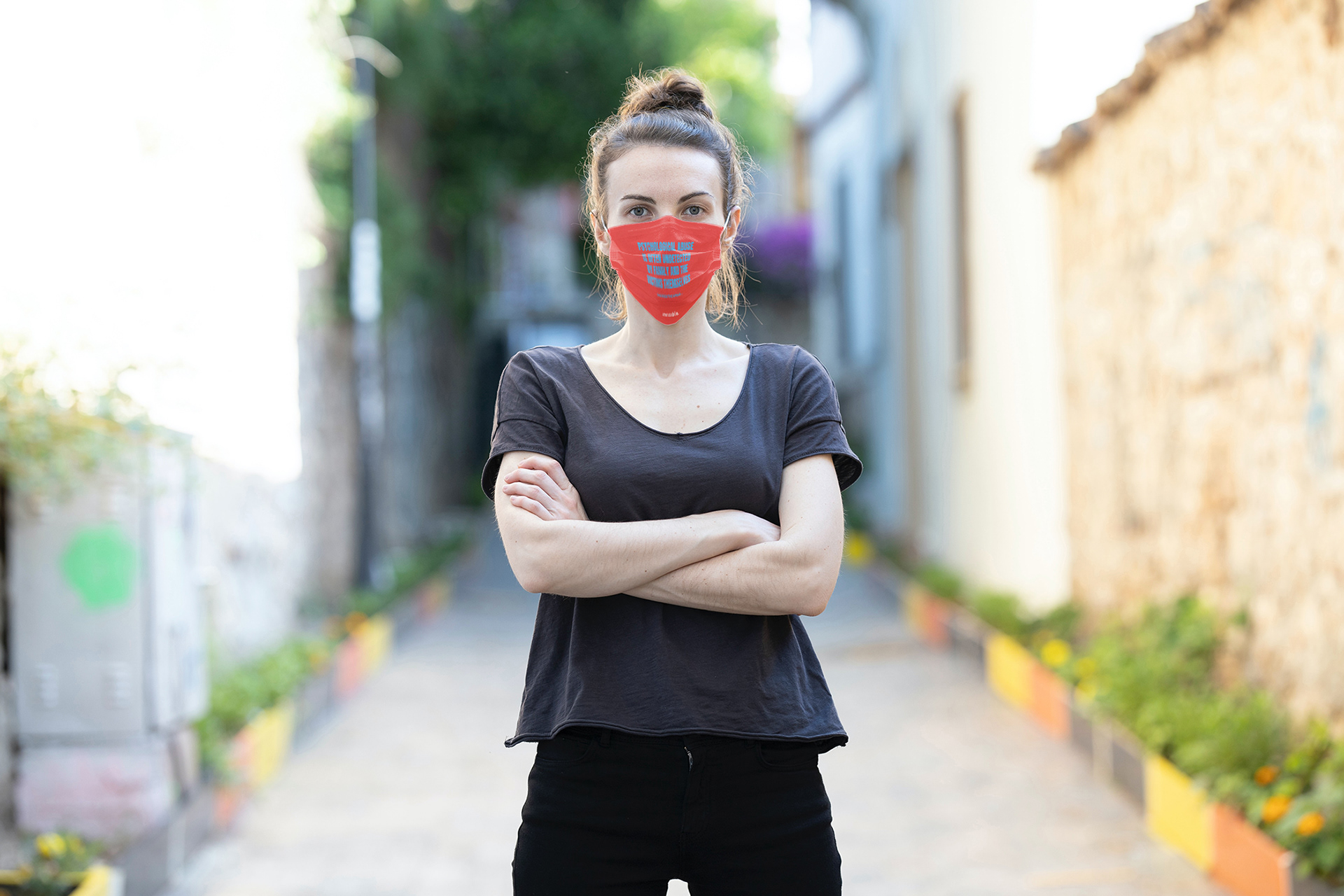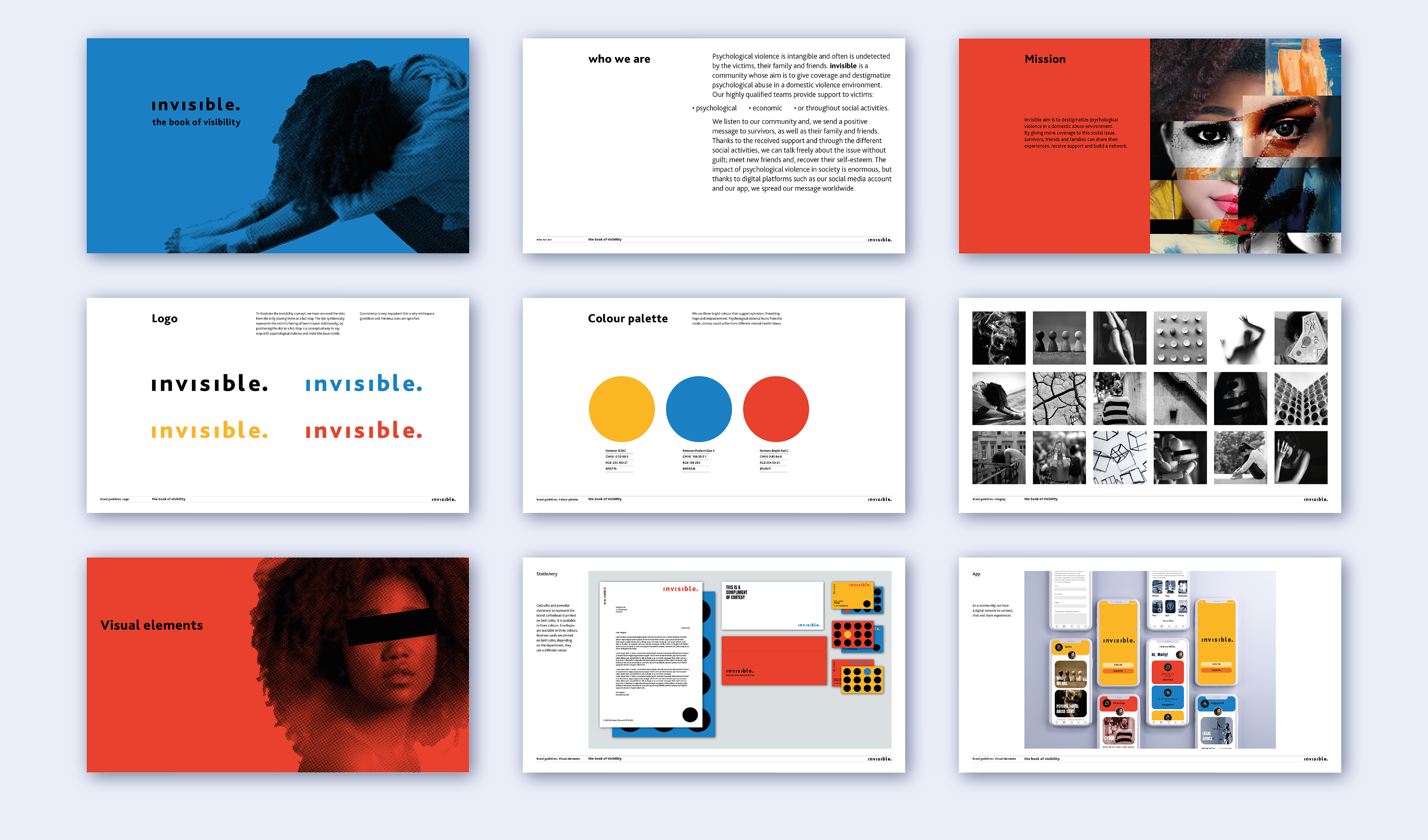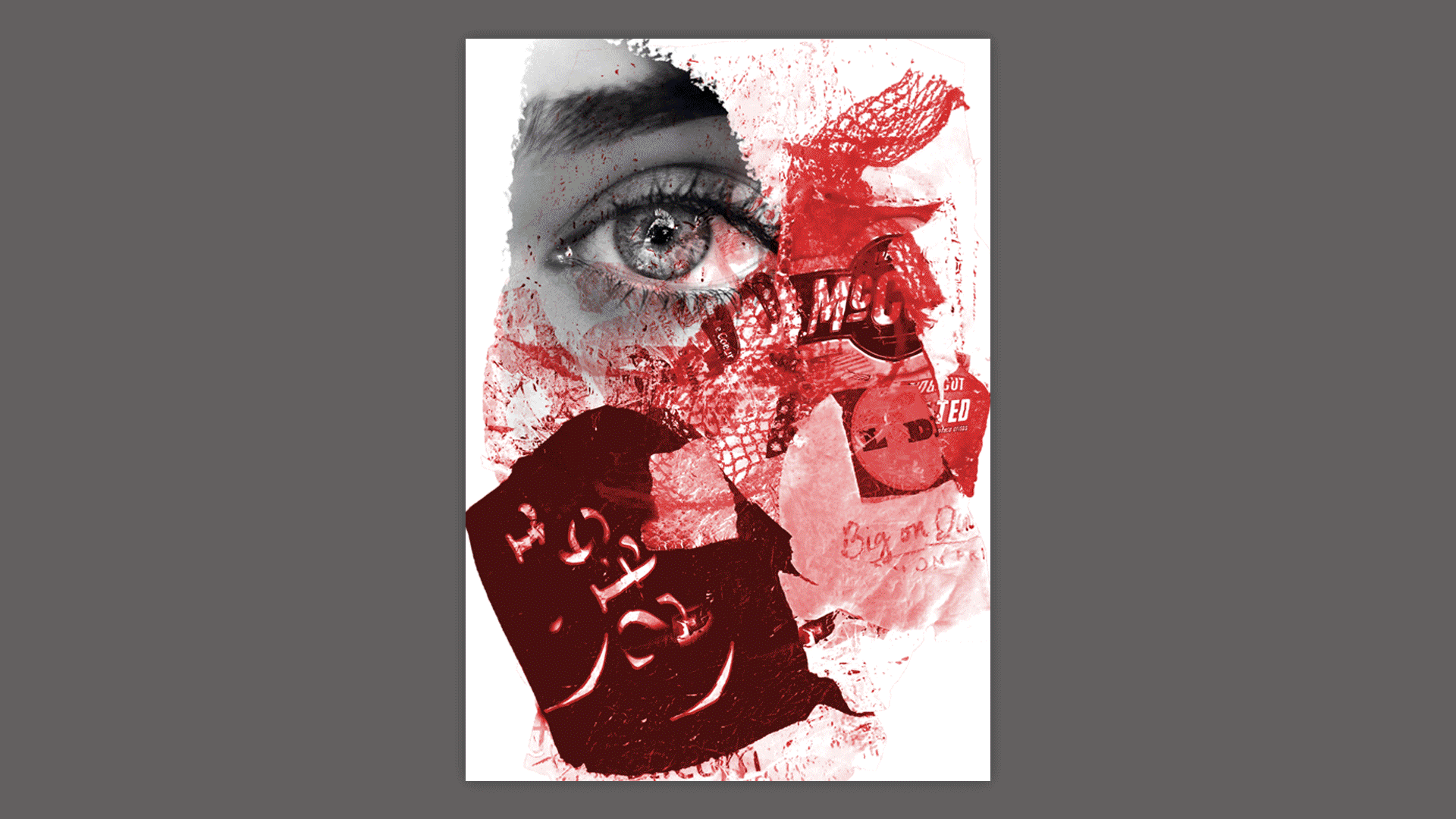 Final Major Project
Psychological violence is intangible and often is undetected by the victims, their family and friends. invisible is a community whose aim is to give coverage and destigmatize psychological abuse in a domestic violence environment. 
Invisible is focused on women considering that the majority of domestic violence victims are female. To illustrate the invisibility concept, I've removed the dots from the Is by placing them as a full stop.
The dot symbolically represents both the victims and their feelings of been traped. Additionally, the full stop is a conceptual way to say 'stop' to this social issue and make it visible. The project is subtle and powerful. Invisible intends to destigmatize psychological violence by giving it more coverage. The use of bright colours that suggest optimism, hope and empowerment; along with the application of half-tone images of women in dramatic poses, always avoiding to show their faces to address anonymity, and double-meaning messages, communicate a strong, and persuasive narrative of the project.
Scope of work:
Branding
Logo design
UX design