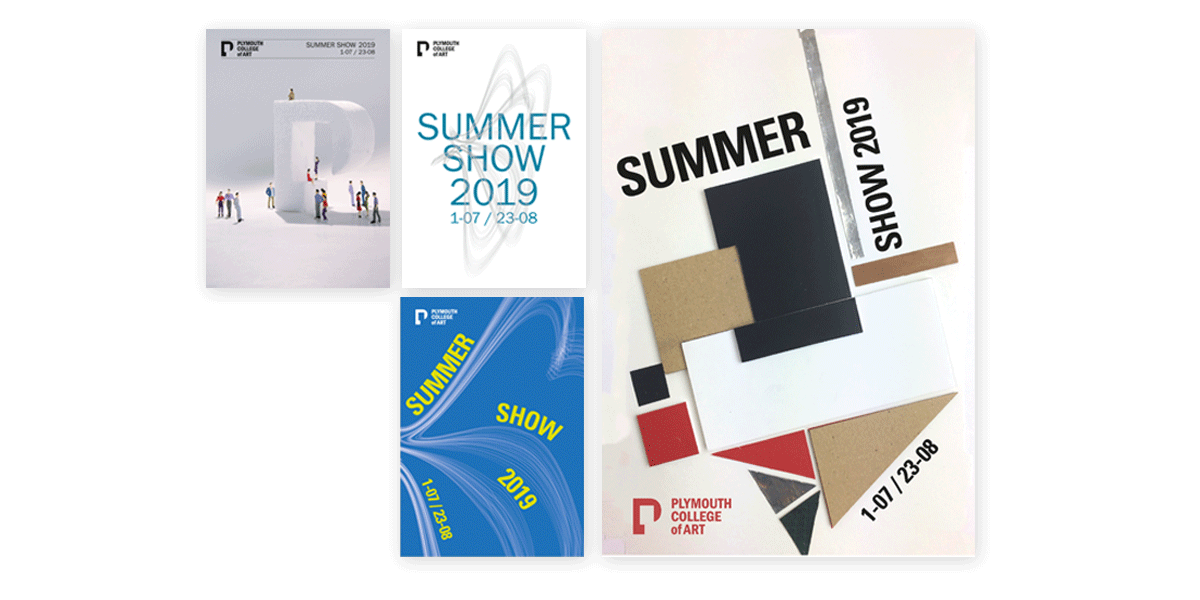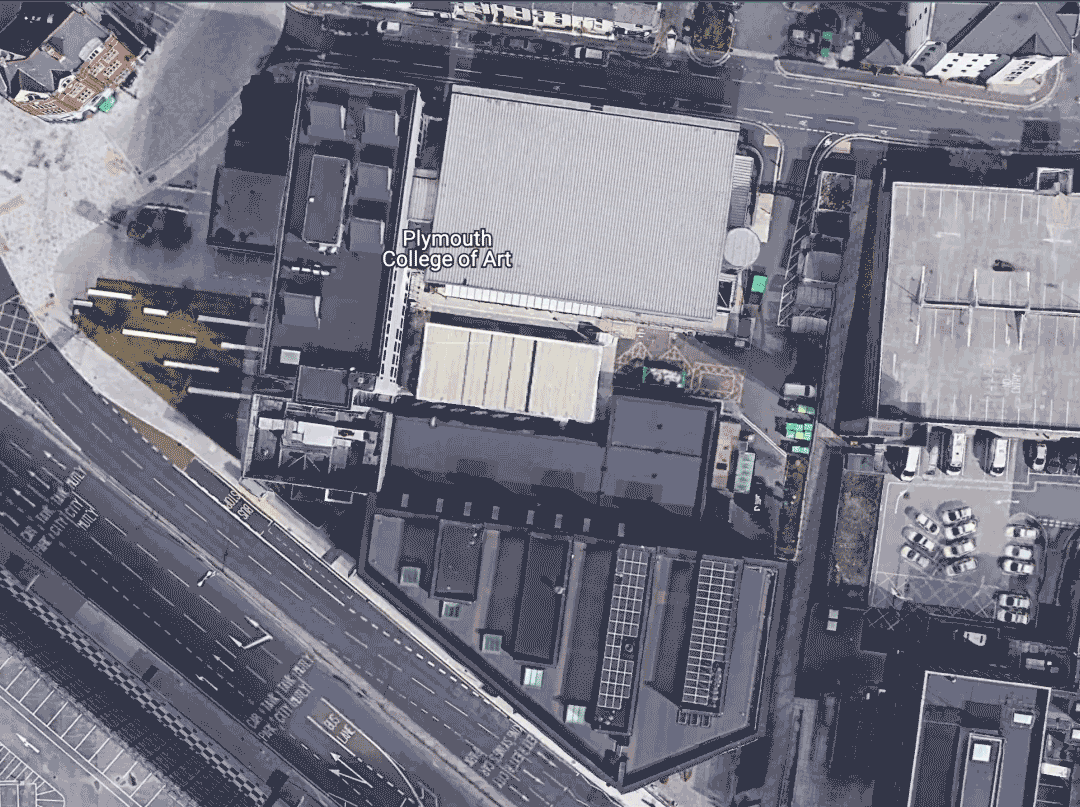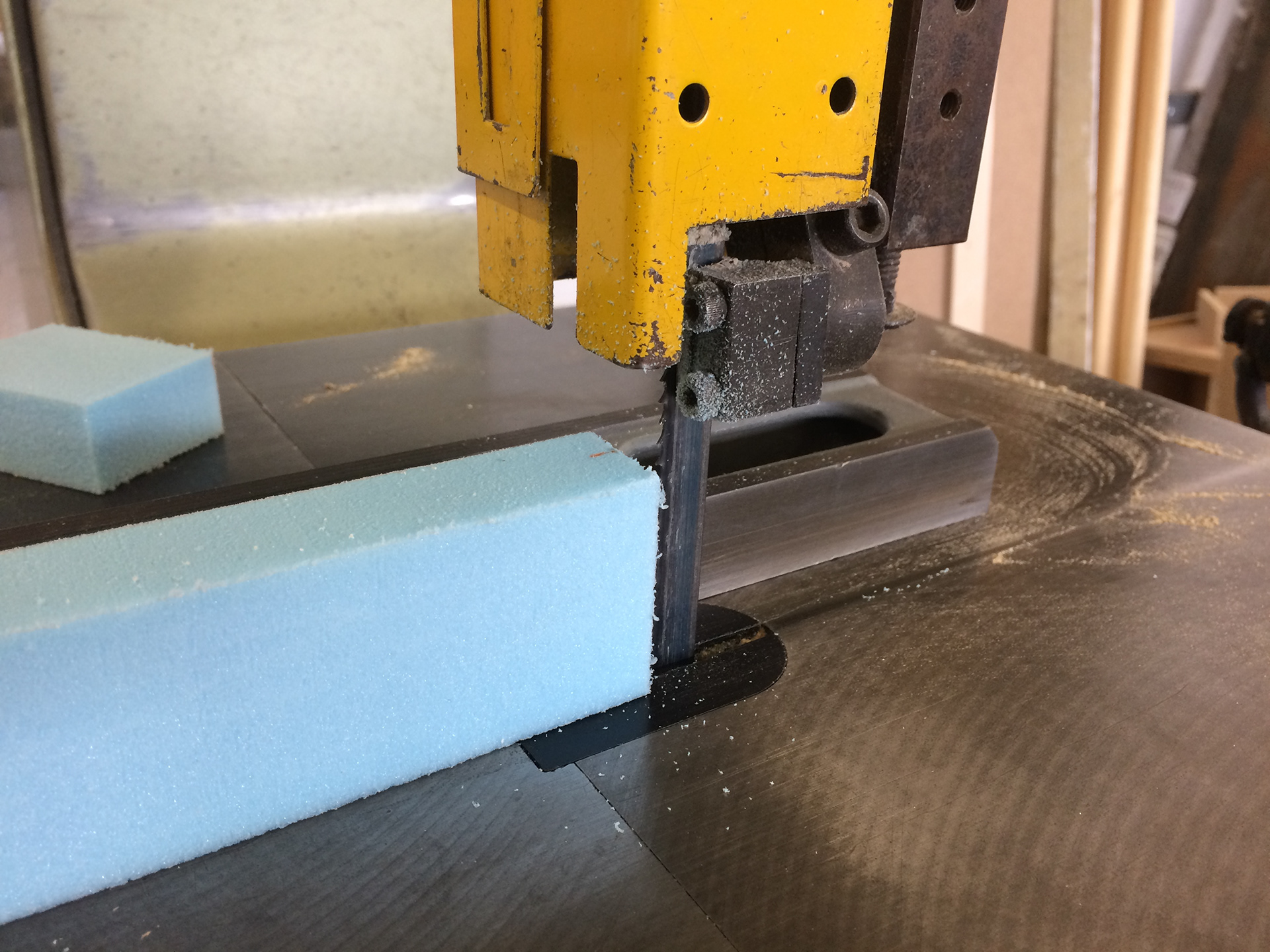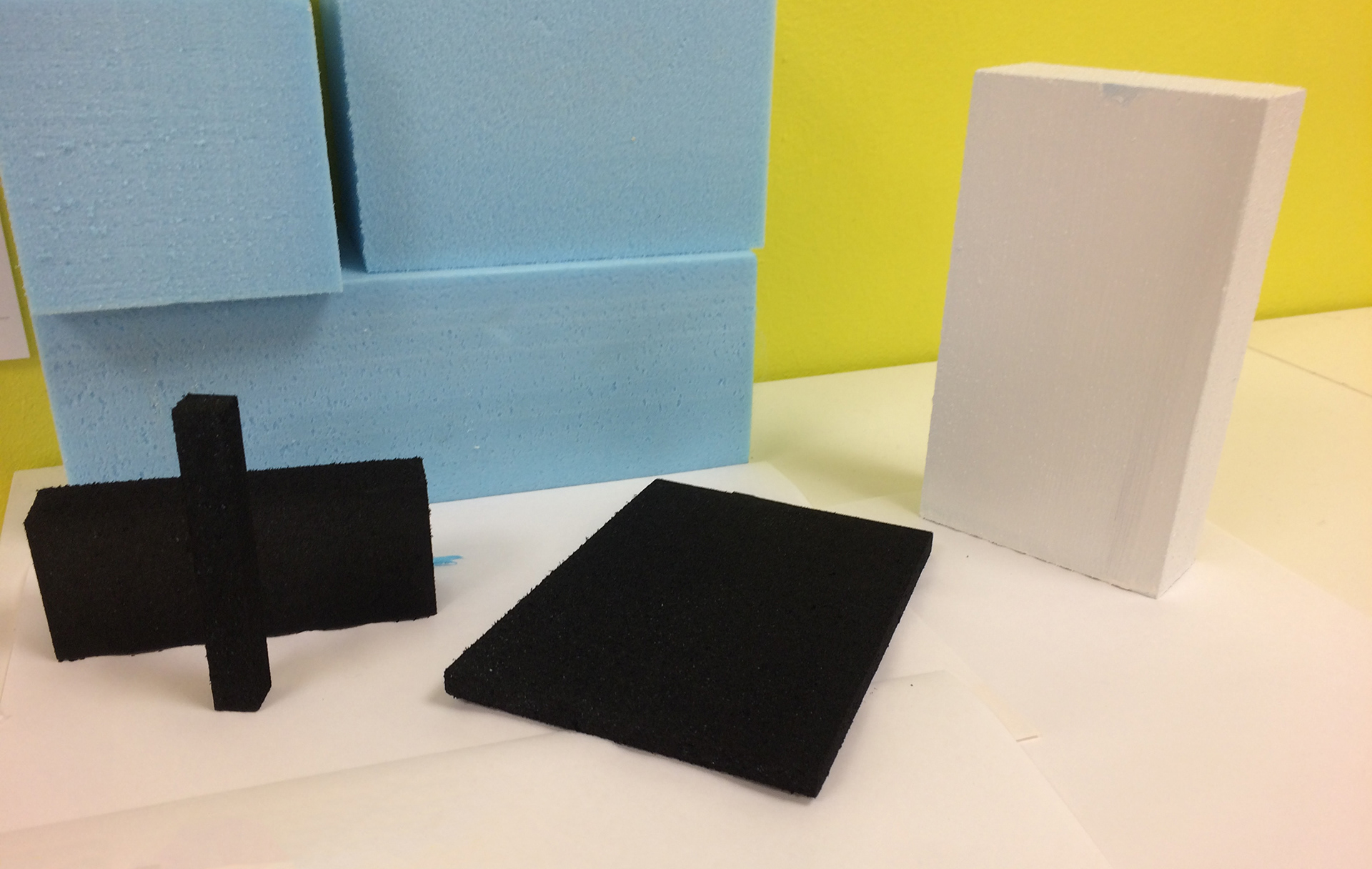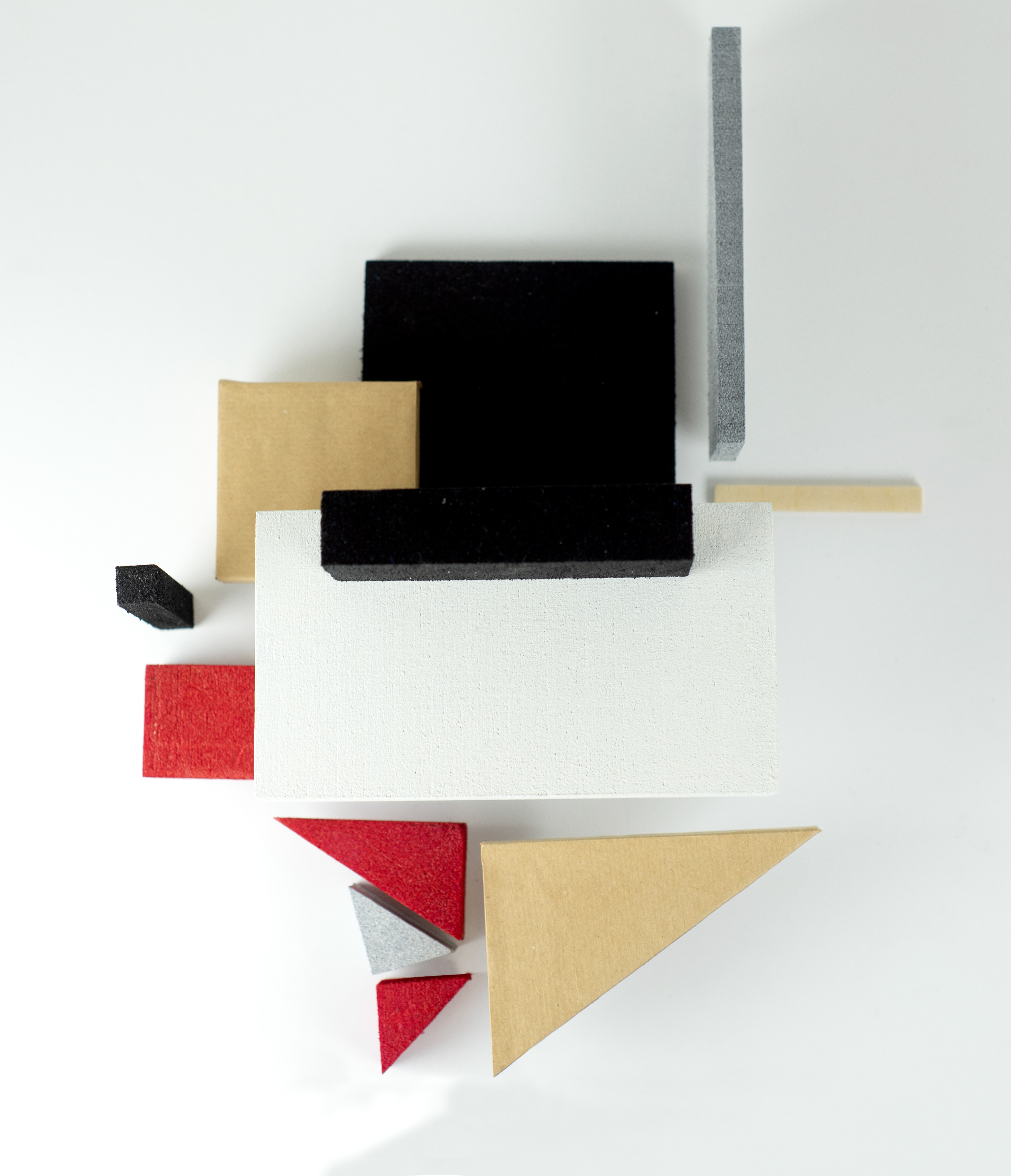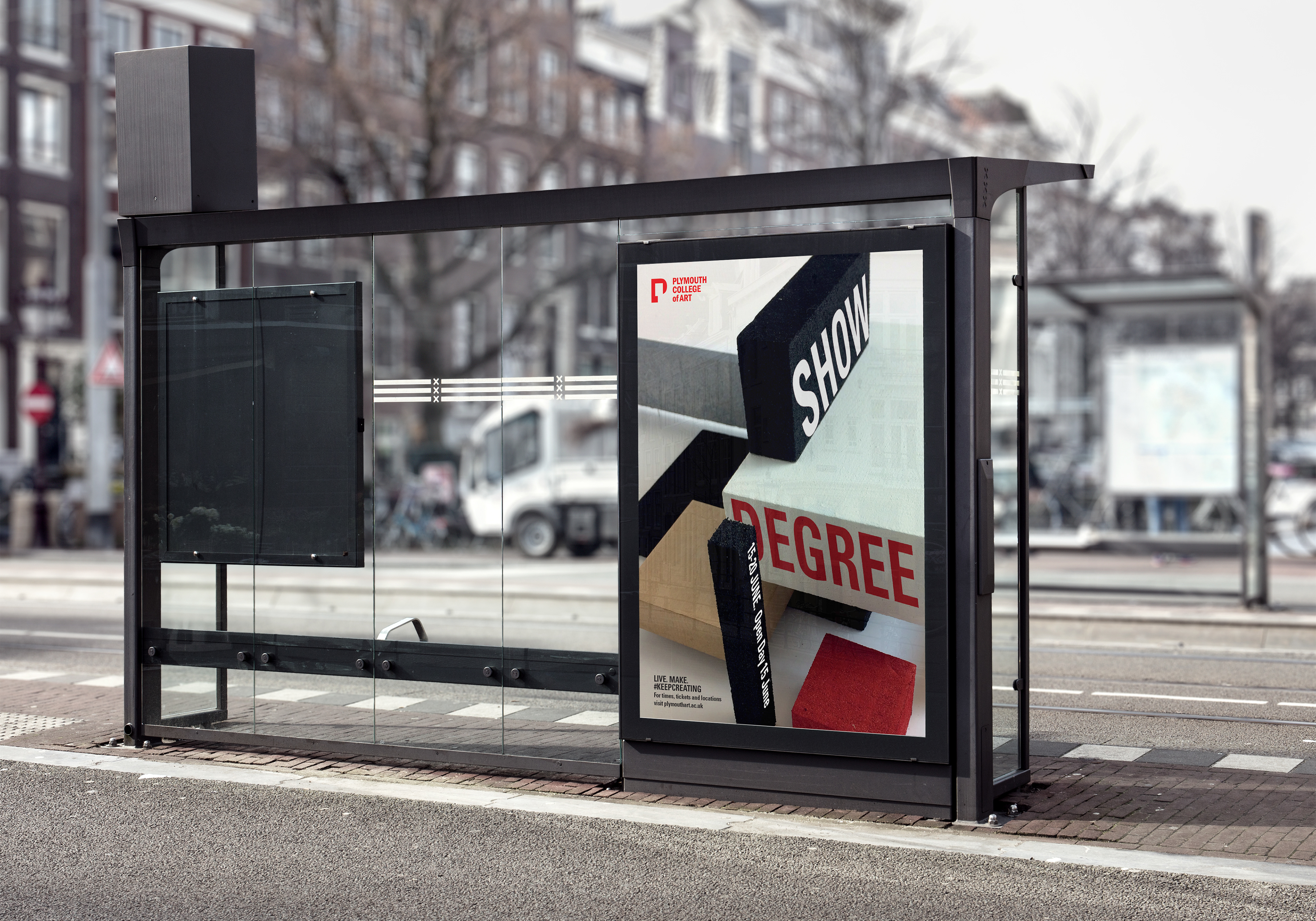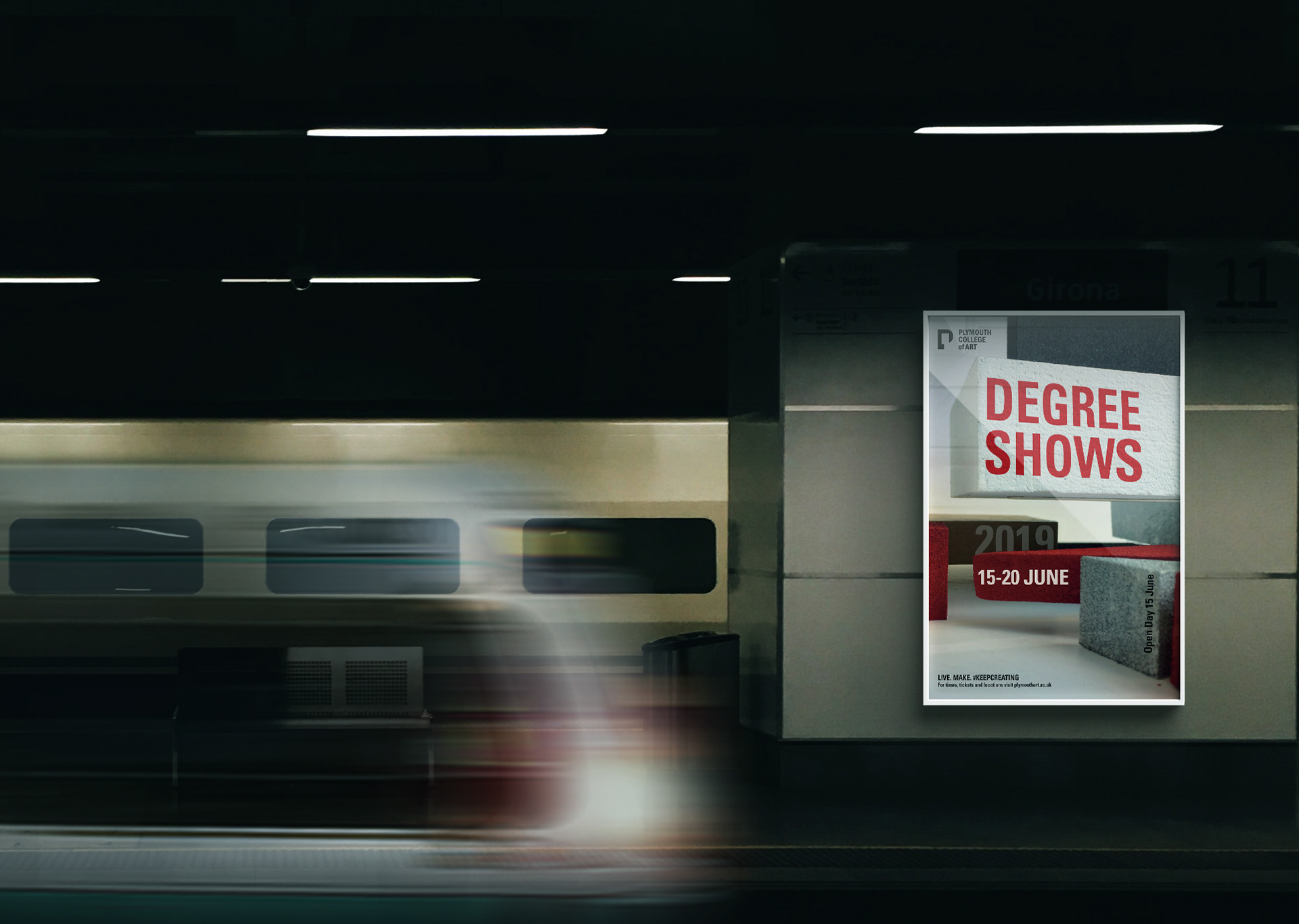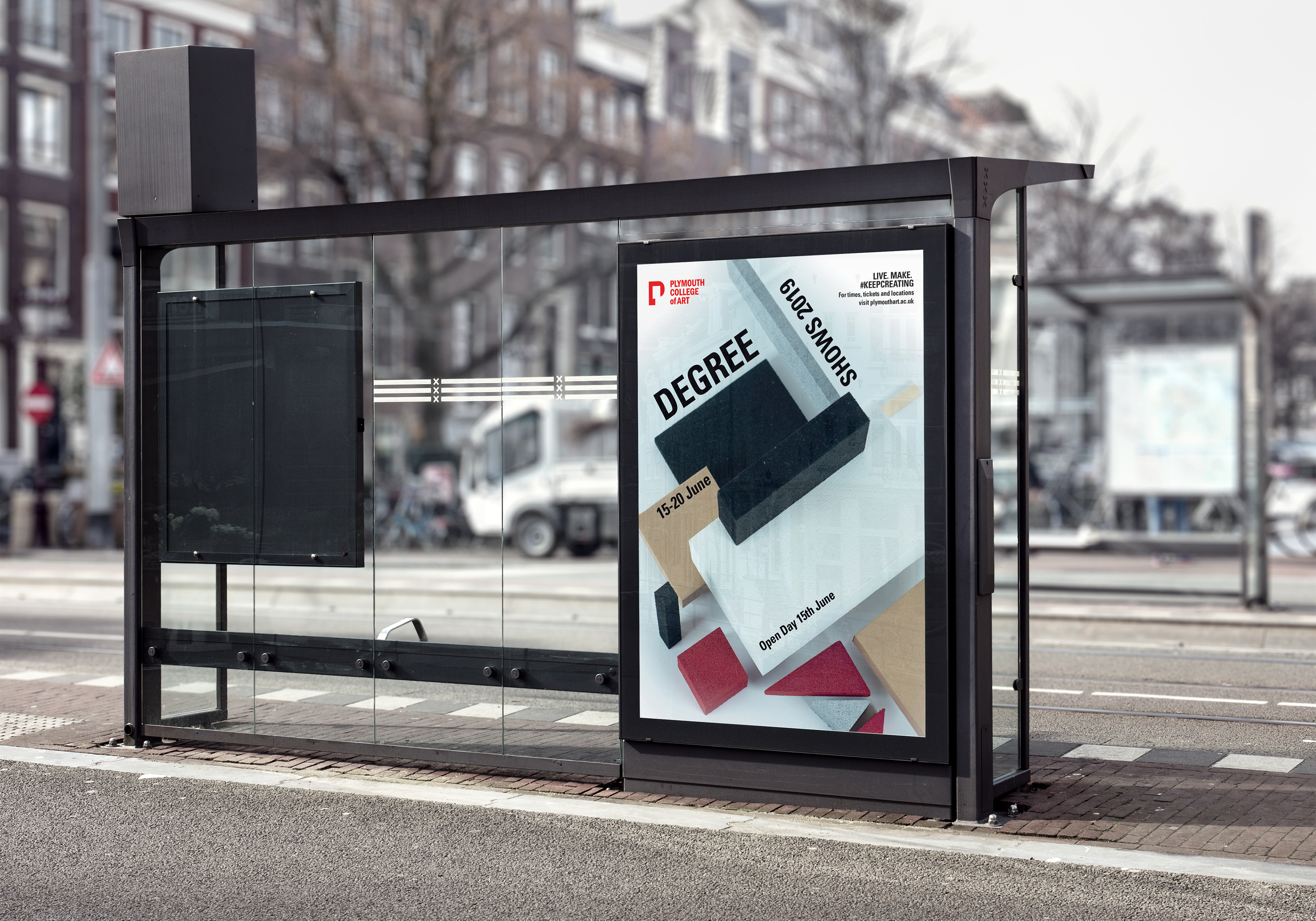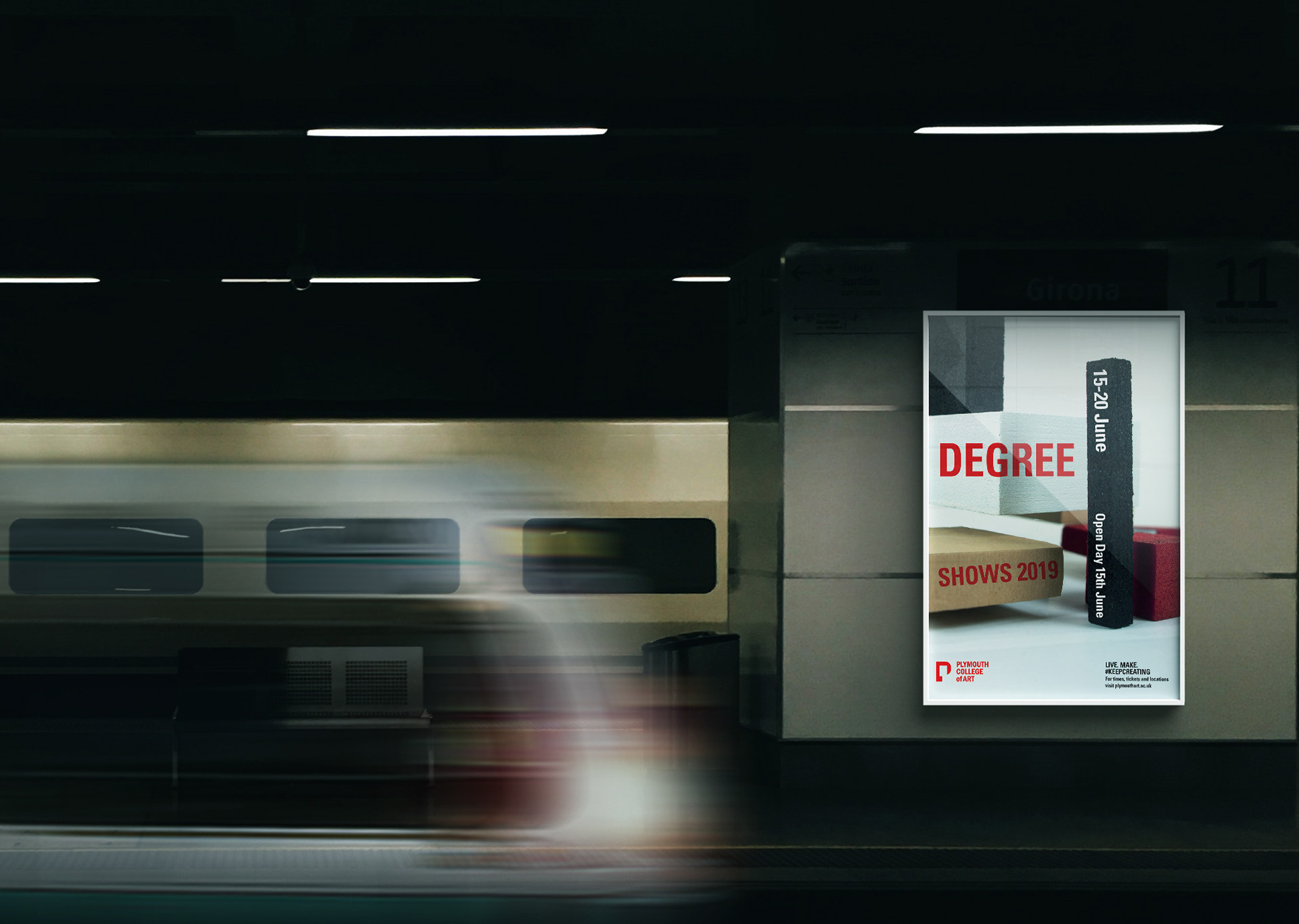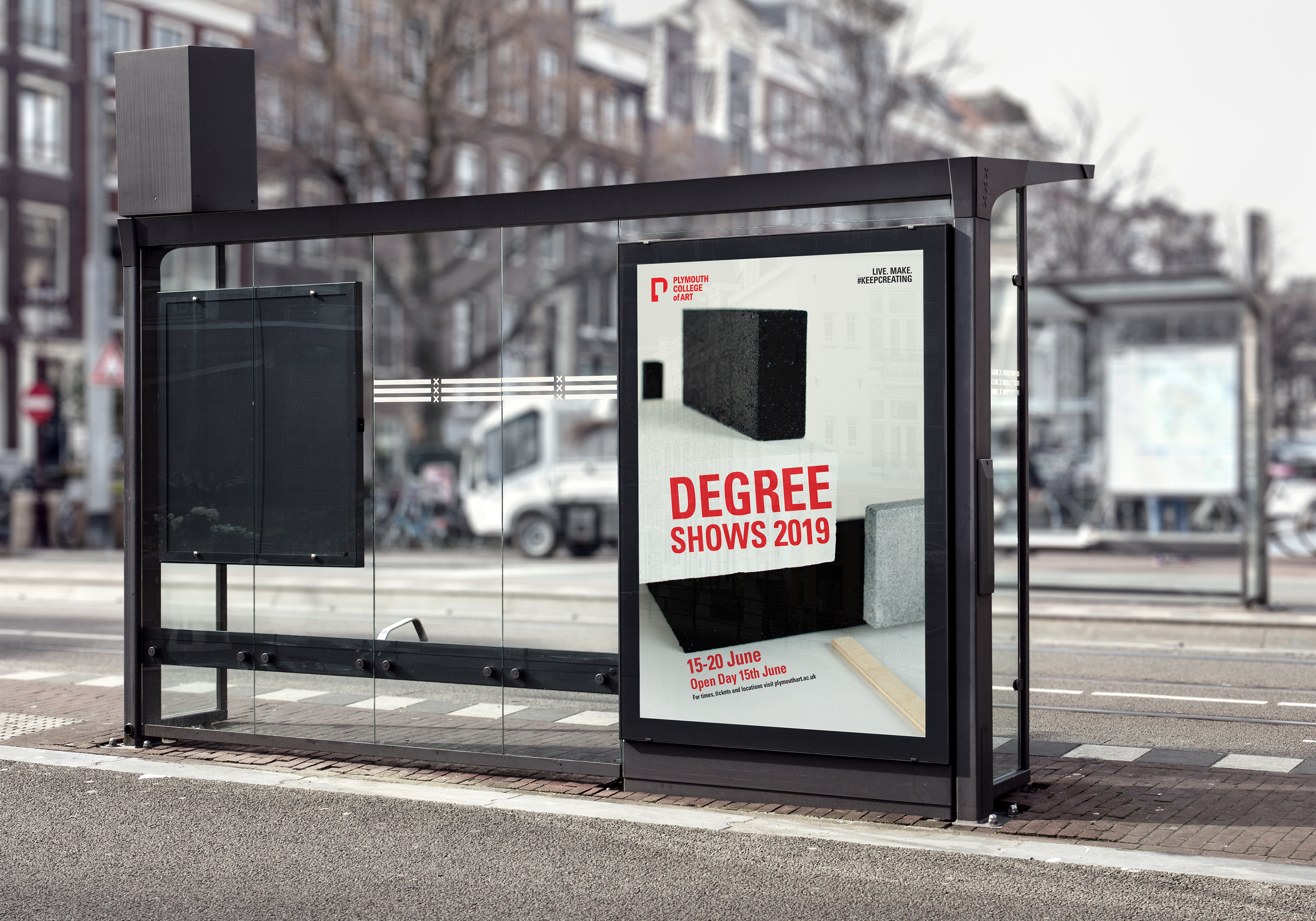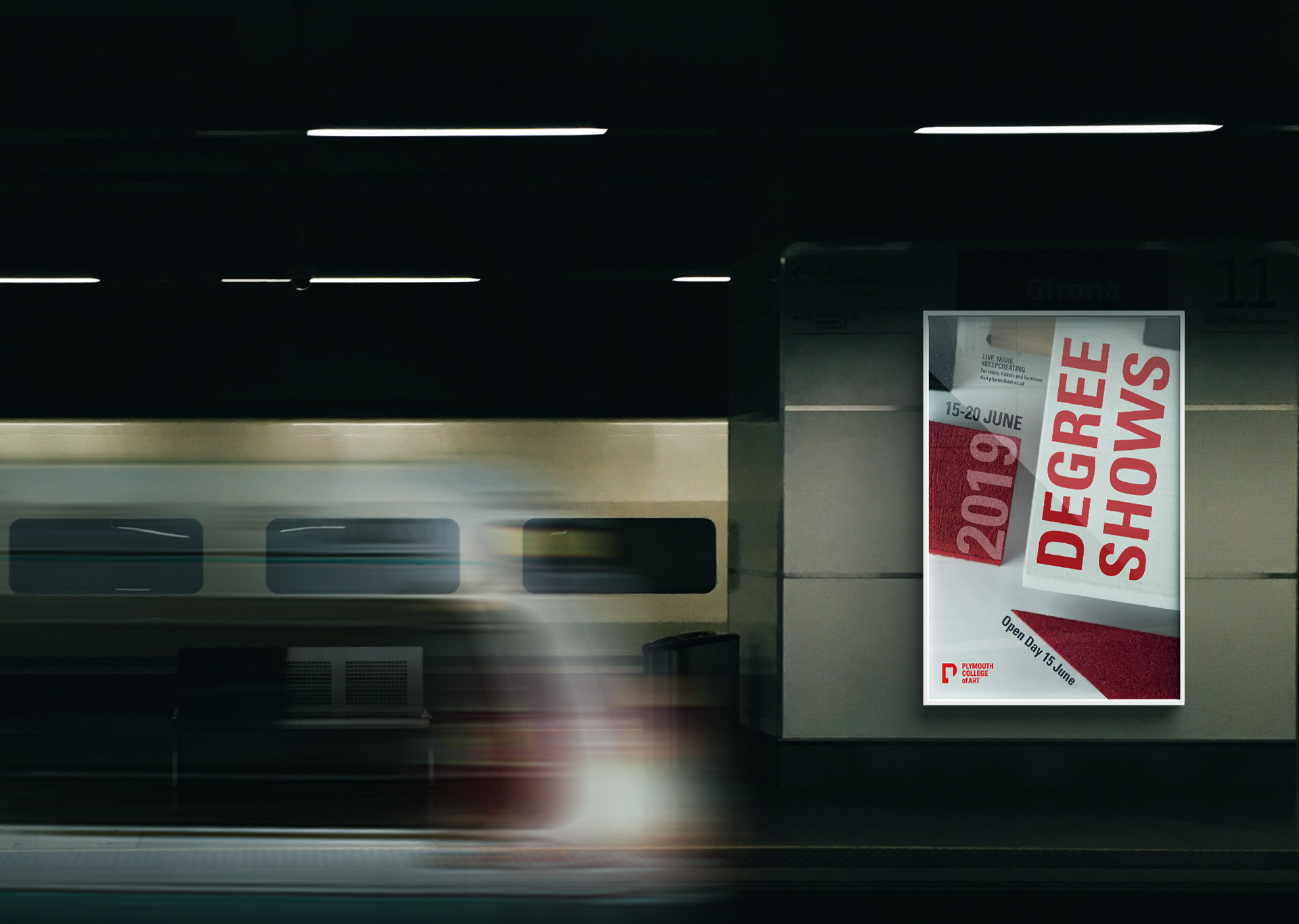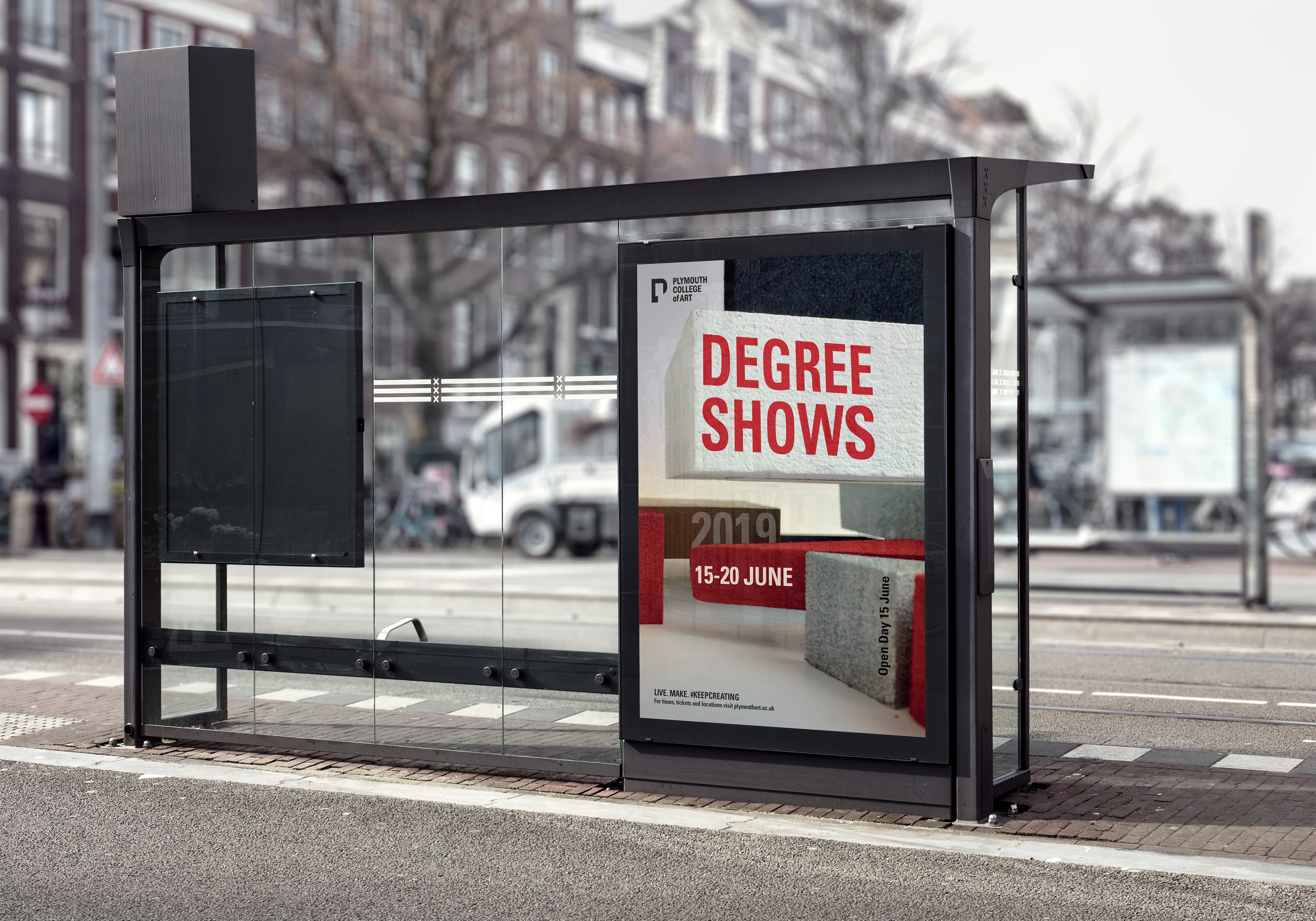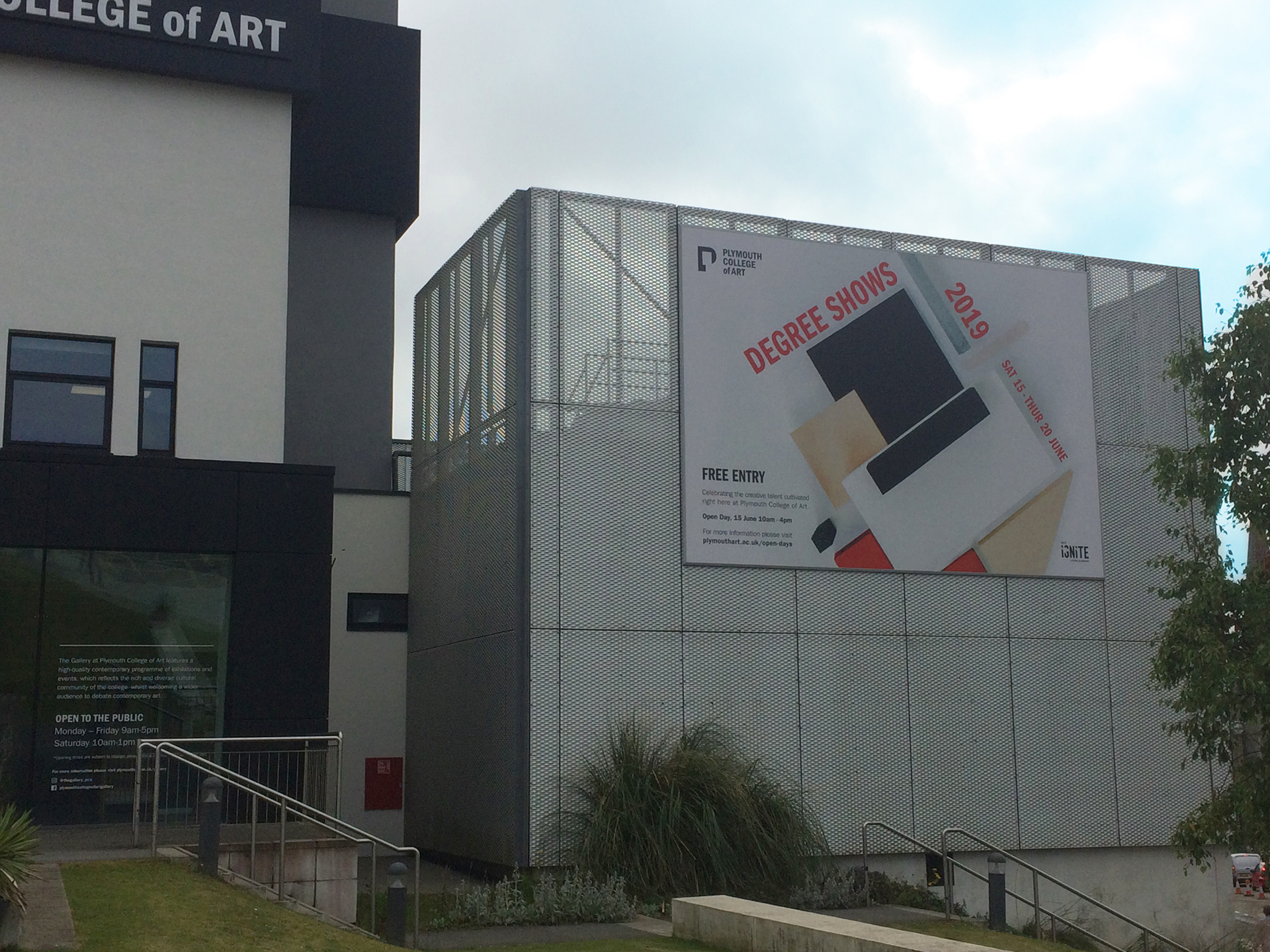 An amazing and absolutely challenging project competition launched by The Agency and PCA. 
The brief was to design the College Degree Shows 2019 brand identity.
It was necessary to represent the College as a whole. I worked with three ideas. Firstly, I designed a typographic option inspired by the use of sketchbooks by the students. Secondly, the College inspired me as it is a utopian place where all the artistic disciplines merge. In this option, I made a 3D College logo and some photographs with model people. Finally, the selected option was a deconstruction of the College plan. The building's geometric shape led me to create a collage inspired by the Bauhaus and Constructivism. The collage was made with different materials to illustrate the different disciplines. The experimentation with shapes influenced my decision to create a 3D model based on the original collage. The artefact is an architectural model where shapes are floating in the space, creating interesting angles and corners.
The artefact view from the top is the same figure as the original piece. 
Scope of work:
Brand Identity
Collage
Poster design