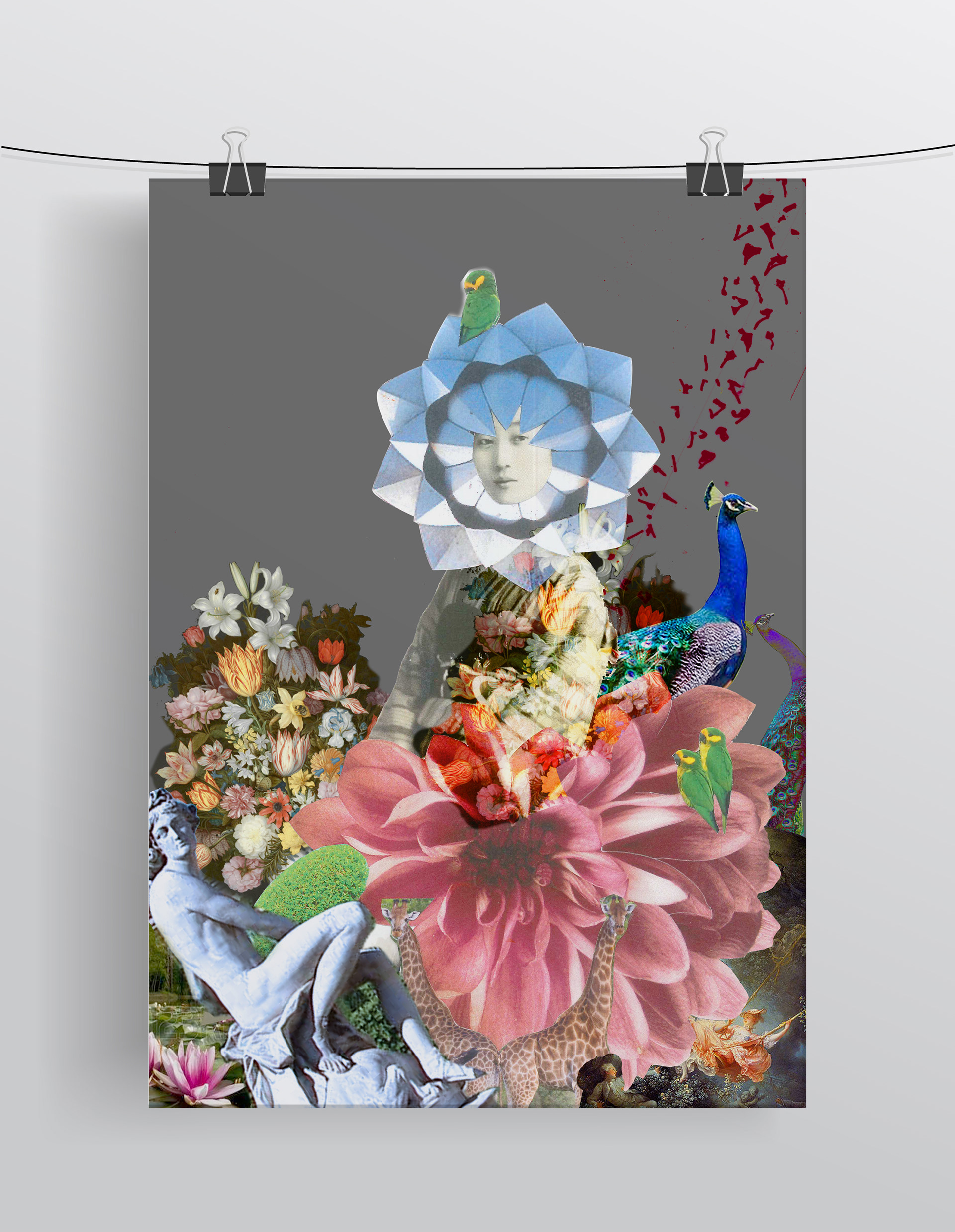 Weast
West + East = Weast ​​​​​​​
Weast is a new word to explain globalization.
Collage allows me to create abstract images to explain a concept. To weave, to tear and to pair. These three verbs are very difficult to link to each other. To weave and to pair are not synonyms, however, in a conceptual meaning, they could be. Eastern countries' culture and society mix with Western ones. Where is the East, where is the West? It depends where we ourselves are placed: this changes our perception.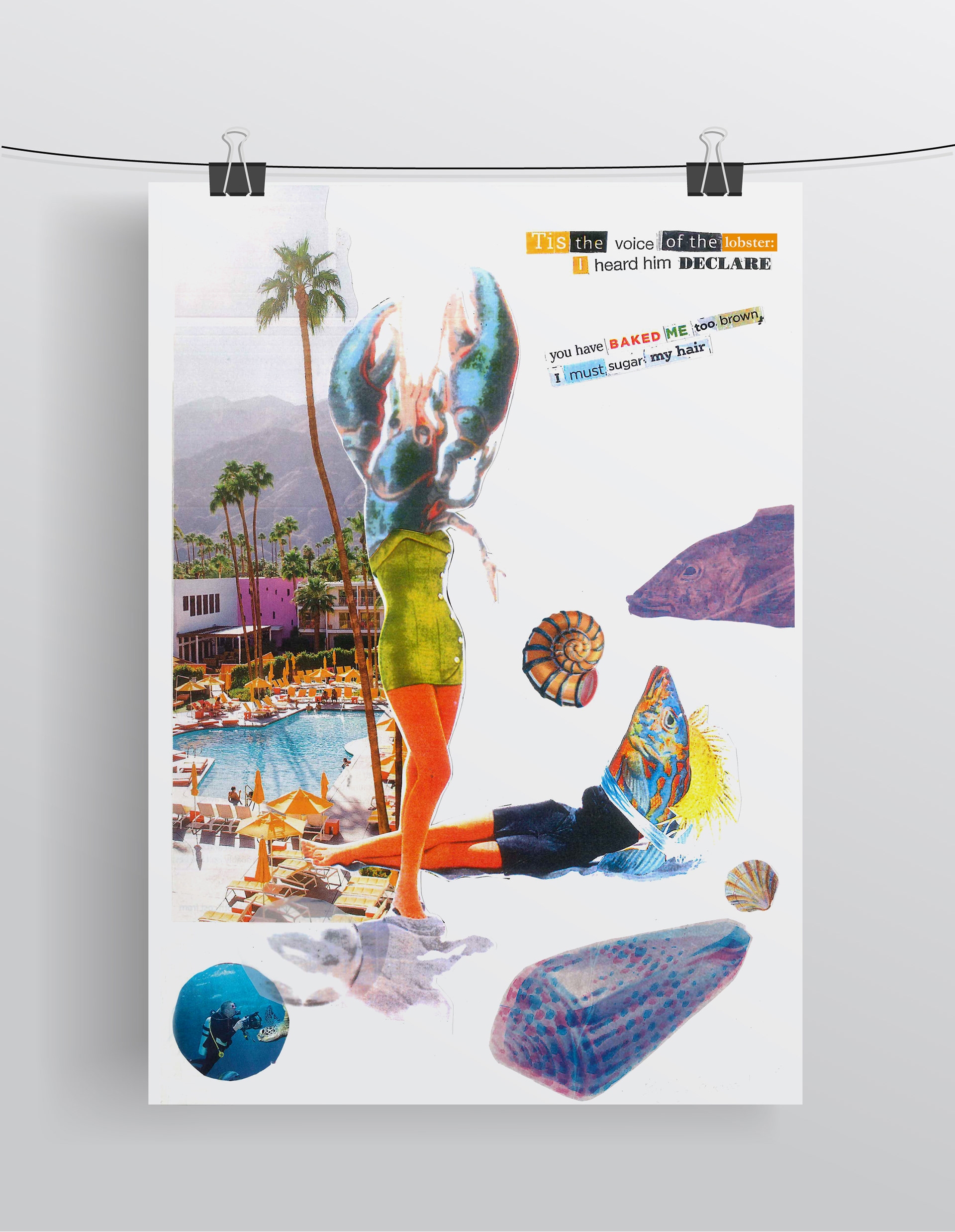 The voice of the Lobster
The word Submerge is illustrated in a conceptual way. A mix of unconnected images, such as a 1950's hotel swimming pool, seashells, or a diver, with Lewis Carroll's poem "The voice of the lobster". It was displayed in Studio 102, an art gallery based in Plymouth.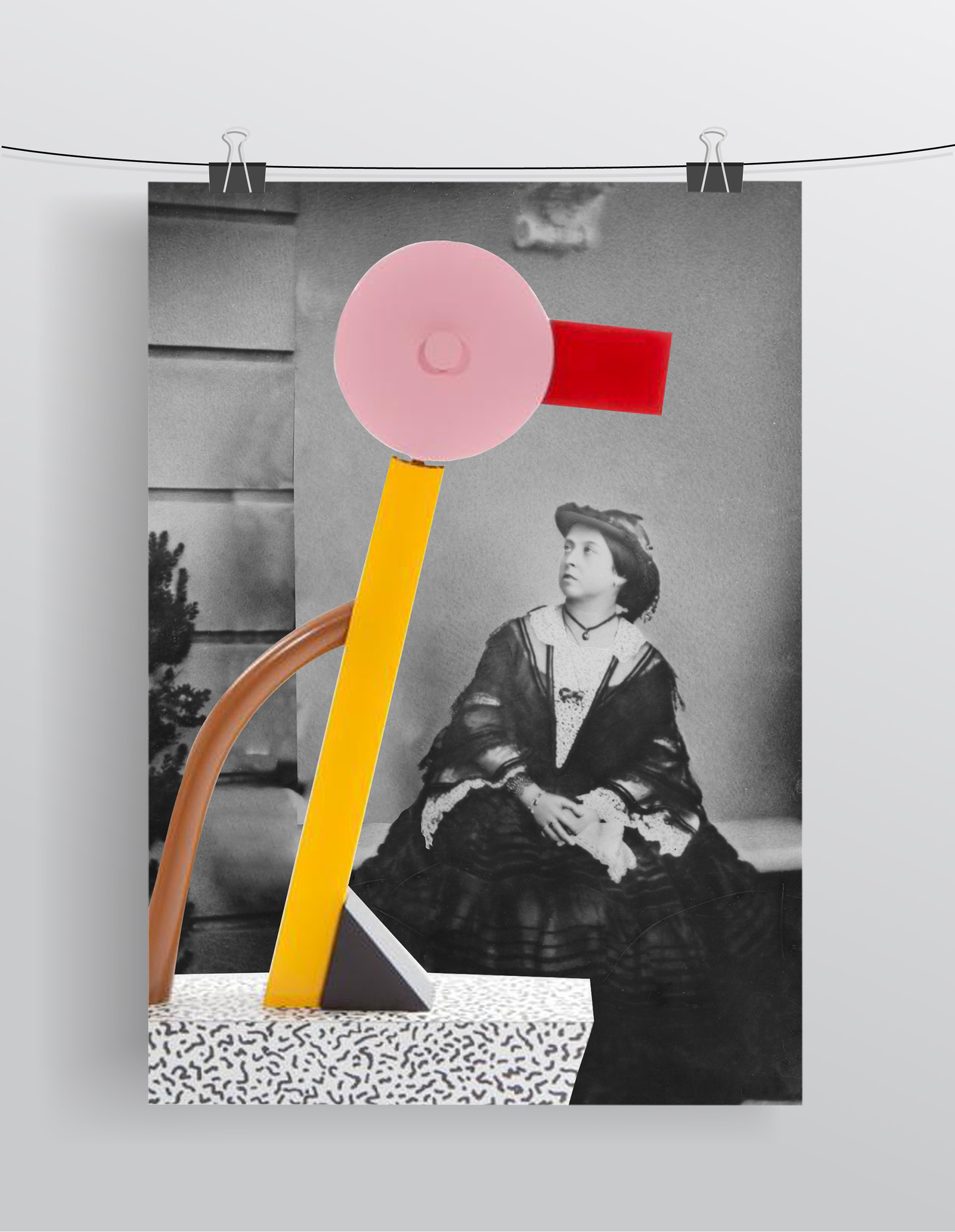 I worked with unconnected images as part of the experimentation to illustrate the Memphis Group project.